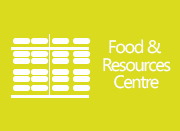 Food & Resources Centre
The Trust has set up the Food & Resources Centre in order to address food poverty at grassroots level in Hong Kong.The first Food & Resources Centre was set up in January 2017 in Shek Wai Kok Estate, Tsuen Wan.
The Elderly Suport Centre distributes on a regular basis various foodstuff such as rice, oil, noodles and biscuits. During winter months, special apparel items are also gifted to the members. For the physically challenged, volunteers are organized to deliver items to the members' home.